Related Resources: Design and Engineering General
Mechanical Design and Engineering Process
Mechanical Design and Engineering Process
Prof. Dr. Musa K. AlAjlouni
189 pages
1992
Premium Membership Required for this Book
Open: Mechanical Design and Engineering Process
Mechanical Engineering design is a study of design-making processes. It utilizes mathematics, the material sciences and the engineering-mechanics sciences. In this course concentration will be on machine elements design rather than machine design. This book will cover the following topics:
Introduction to Mechanical Engineering Design, Part I
The Nature of Mechanical Engineering Design
Design phases
Design Procedure
Design Considerations
Standards and Codes
Materials Selection
Dimensions, Tolerances, Limits and Fits
Surface finish
Relation between manufacturing processes, tolerances and surface finish
Stress Analysis, Part II
Simple Stresses
Types of Loading
Combined stresses
Failure theories
Design of Mechanical Elements
Shafts, axles and their components
Bearings
Couplings
Screws
Welding and Riveted joints
Mechanical Springs
Clutches
Brakes
Belt
Chain
Gears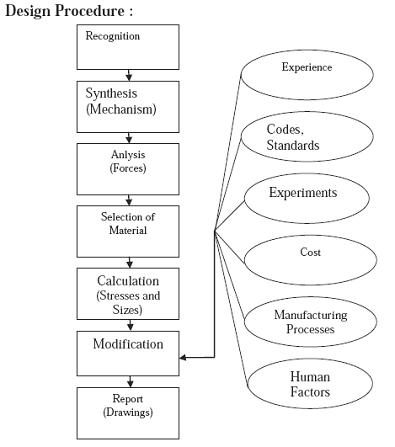 References:
Machine Design, Abdul Mubeen, 1995, Second edition, Khanna Publishers.
Machine Design: Theory and Practice, A. D. Deutschman, W. J. Maichels and C.E. Wilson, 1975, First edition, Macmillan Publishing Company.
Machine Design, A .CAD approach, A. D. Demarogonas, 2001, First edition, Wiley and sons Publishing Company.
Related: