Partial Pressure of Water Vapor in Saturated Air Table Chart
In a mixture of ideal gases, each gas has a partial pressure which is the pressure which the gas would have if it alone occupied the volume. The total pressure of a gas mixture is the sum of the partial pressures of each individual gas in the mixture.
In chemistry, the partial pressure of a gas in a mixture of gases is defined as above. The partial pressure of a gas dissolved in a liquid is the partial pressure of that gas which would be generated in a gas phase in equilibrium with the liquid at the same temperature. The partial pressure of a gas is a measure of thermodynamic activity of the gas's molecules. Gases will always flow from a region of higher partial pressure to one of lower pressure; the larger this difference, the faster the flow. Gases dissolve, diffuse, and react according to their partial pressures, and not according to their concentrations in gas mixtures or liquids.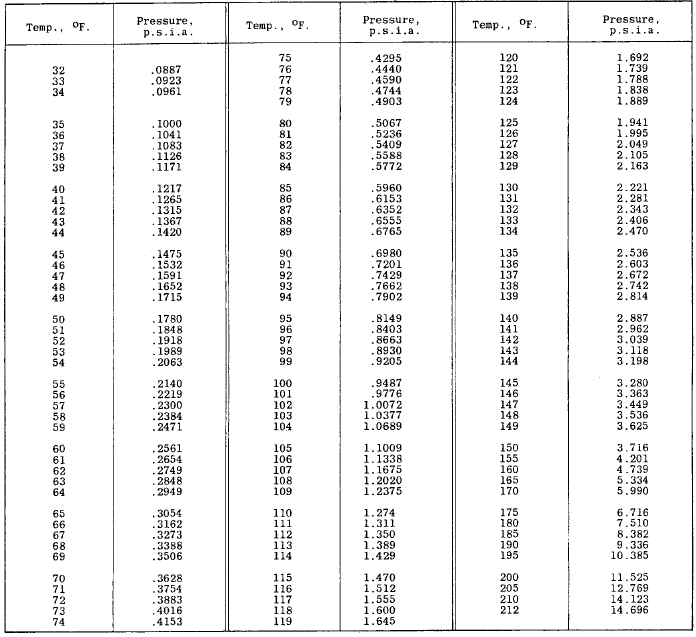 © Copyright 2000 - 2019, by Engineers Edge, LLC www.engineersedge.com
All rights reserved
Disclaimer | Feedback
Advertising | Contact | Privacy Policy
Date/Time: