Fixed Fastener Condition Tolerance Calculator
Tolerances, Engineering Design & Limits & Fits
Geometric Dimensioning & Tolerancing Training
(This calculator requires a java - enabled browser)
This calculator calculates position tolerances utilizing principles and concepts within ASME Y14.5-2009 and ASME Y14.5M - 1994, Geometric Dimensioning and Tolerancing (GD&T).
For the equations behind this calculator,
Search Engineering Book Store for:
"Geometric Boundaries IV "
Interpretation and Application of
Geometric Dimensioning and Tolerancing
Also available as e-version with Premium Membership
Description of Variables for Fixed Fastener Condition Calculator
Notes:
Units may be given as inches, mm, meters or whatever.
Units DO NEED to be consistant (e.g. all inches or all mm).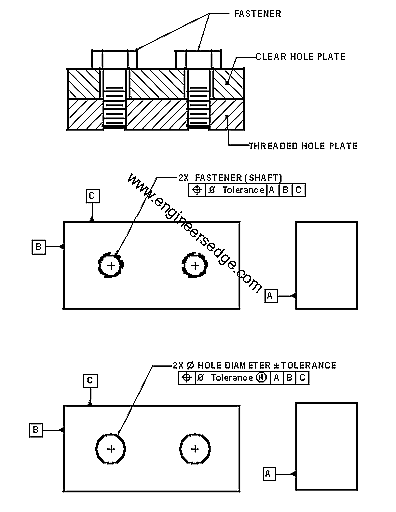 Related Resources: